Click the link below to order Henry OT Services, INC materials
Henry OT Services materials available for purchase through this website for Ireland and other European countries.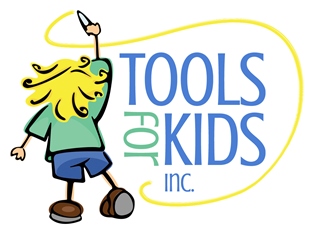 Sharing information on
sensory integration and sensory processing
CerebralPalsySymptoms.com
Our mission is to provide the public with accurate and up to date information on the many aspects of cerebral palsy and other birth injury complications. Cerebral palsy is one of the most common physical disabilities in the United States, with roughly 500,000 people suffering from the disorder.
Deanna Sava's website
This purpose of this site is to provide resources to occupational therapists, certified occupational therapy assistants, parents, and teachers who support children with special needs. The resources include many useful documents contributed by a number of therapists and parents, as well as links to popular websites.
iLs (Integrated Listening Systems)
iLs trainings are offered in-person and online and prepare professionals with theoretical and hands-on training in iLs methodology and equipment. Multiple course offerings build on each other, and focus on integrating iLs with your goals and practice (clinical or educational), as well as customizing iLs equipment for unique client needs.
Life Skills 4 Kids - Life Skills 4 Kids is a family-friendly source offering help, advice, essential skill-building tools and today's most advanced resources for you and your child. We're easily accessible, and our programs are easy to understand and simple to use.
Meghan's World
In her debut children's book Meghan's World: The Story of One Girl's Triumph over Sensory Processing Disorder, author Diane M. Renna beautifully tells of her daughter's painful journey to wellness and triumph overSensory Processing Disorder (SPD).
Written for any family struggling with SPD, autism, PDD, ADHD, dyslexia, Down syndrome and other social and learning disabilities, Meghan's World is a breath of fresh air for kids who yearn to say, "She's just like me!"
Sensory Integration Global Network
SIGN is made up of a group of volunteers who came together to protect the integrity and promote the body of work of A. Jean Ayres in Sensory Integration Theory and Intervention.
Sensory Integration Network UK and Ireland Ltd.
The Sensory Integration Network UK and Ireland Ltd. is committed to the promotion and development of sensory integration theory and practice.
The aim of the association is to promote education, good practice and
research in sensory integration and practice.
Henry OT Services materials available for purchase through this website:
Extensive information, resources, products & tips for parents, professionals, and families dealing with Sensory Processing Disorders / Sensory Integration Dysfunction. Written by an Occupational Therapist who is also the parent of a child with SPD.
Henry OT Services, Inc
4000 Pipit Place, Flagstaff, AZ 86004
E-Mail: rick@henryot.com